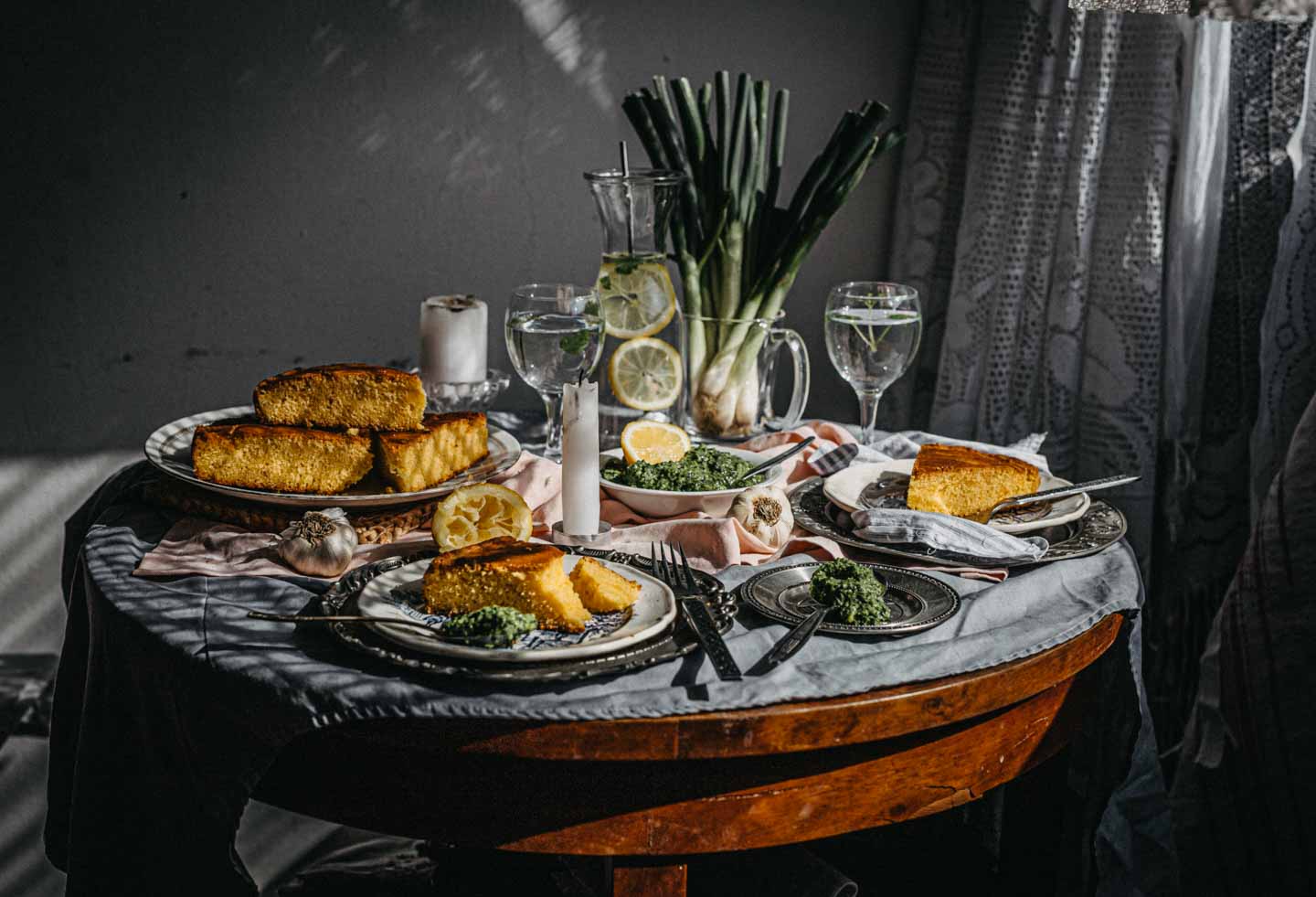 Sweet, soft and the most delicious skillet cornbread for your Spring table! With some green pesto, it's best brekkie, brunch, afternoon snack…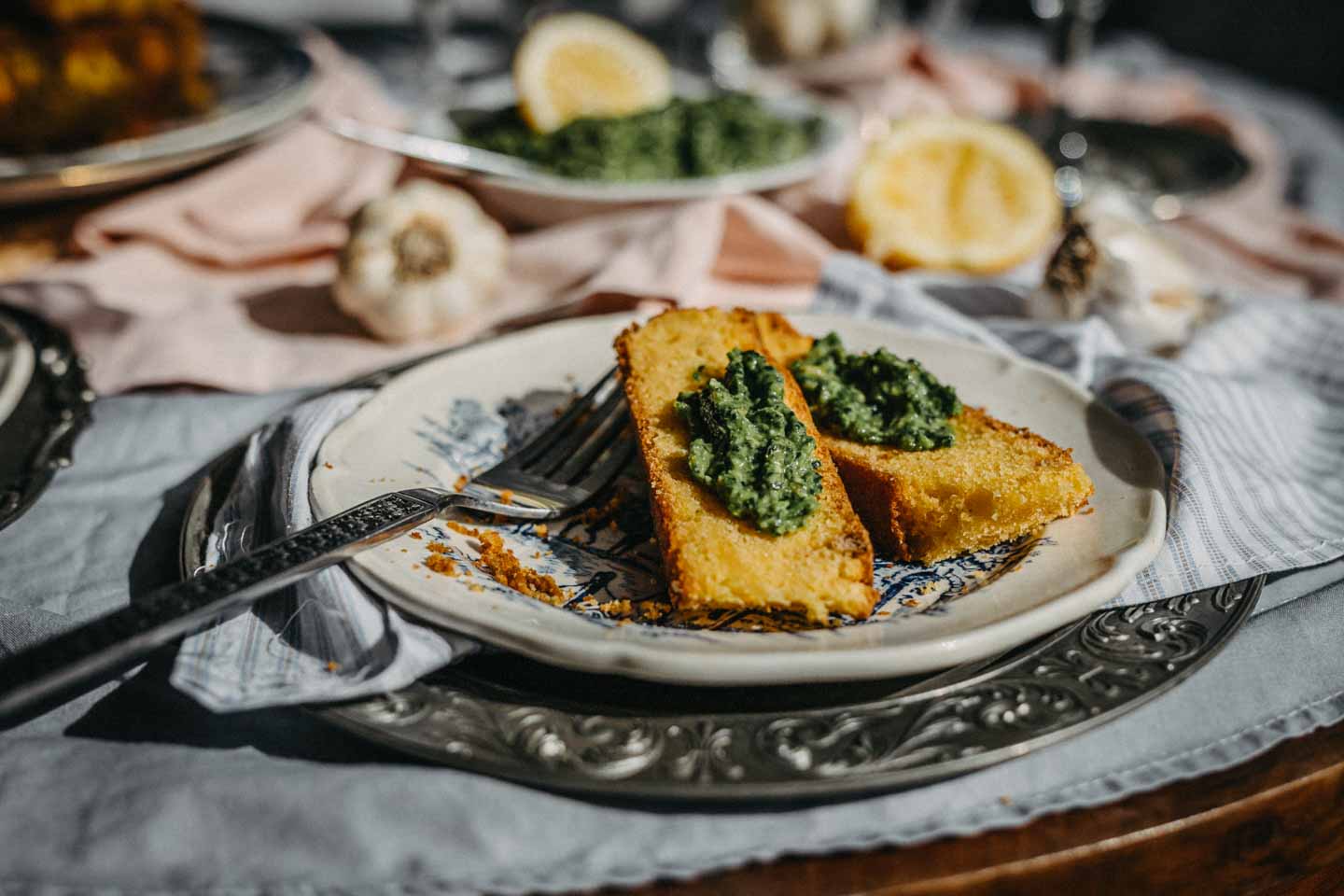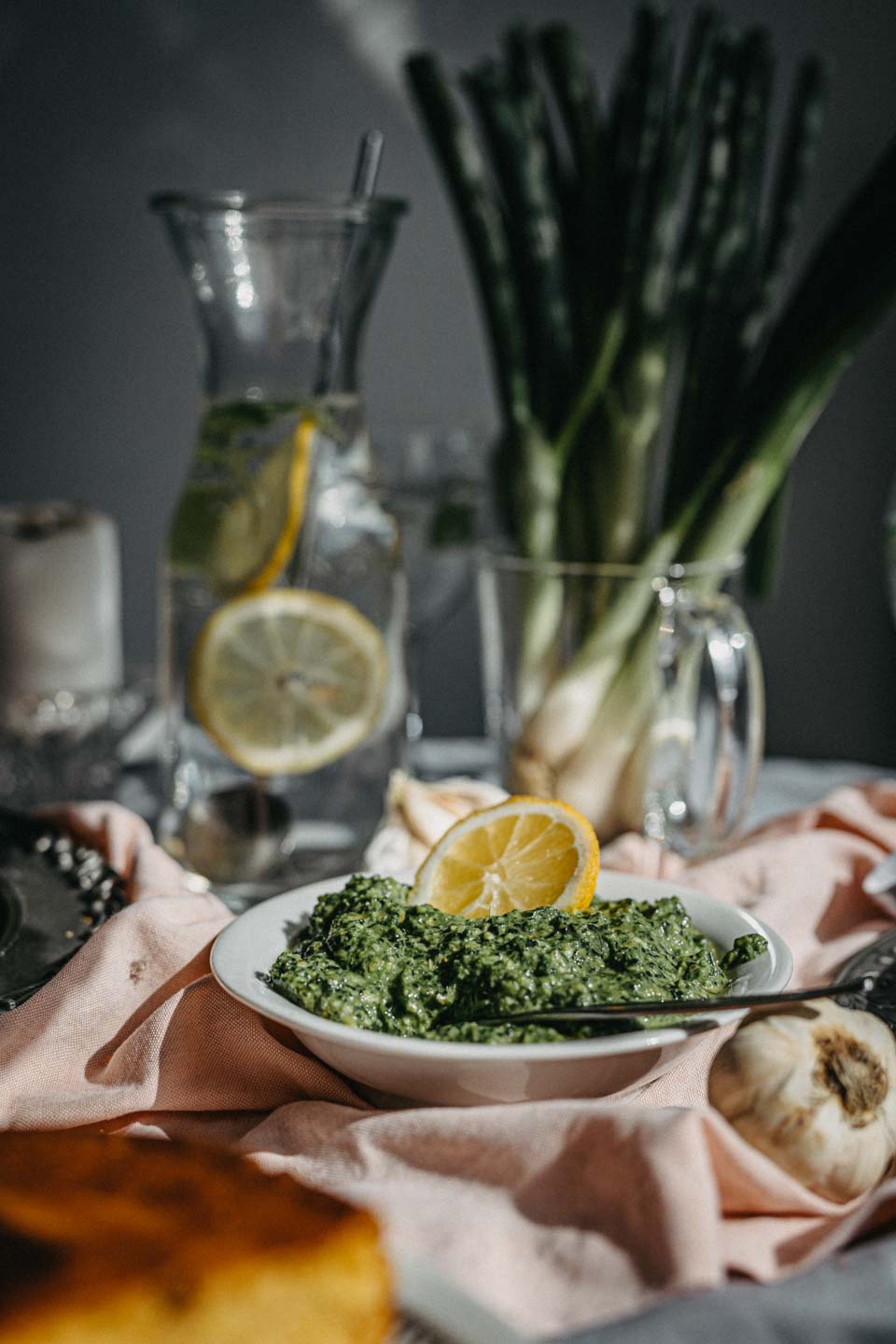 SKILLET CORNBREAD WITH GREEN PESTO, VEGAN
makes one cornbread, ca. 25 cm in diameter and ca. 1 cup of green pesto
1 cup: 240 ml in volume

Cornbread
3 cups fine cornmeal (corn flour, not polenta)
2 tablespoons sugar
1 heaping teaspoon of salt (or less, if you watch your salts)
2 cups plant milk
1/4 cup olive oil
1 sachet of baking powder (12g, 2 heaping teaspoons)

Mix all ingredients except baking powder in a bowl, watch there are no lumps. Leave for 20 mins or until your oven heats up to 180°C / 375F. Then, mix in the baking powder. That way the cornbread won't go greyish.
Butter the skillet or oil it nicely. Bake for 35 – 40 mins or until it's all nice and golden brown. Cool, serve warm or save for later. Keep in airtight container for up to 2 days. But I don't think it'll last that long 😉

GREEN PESTO
Throw everything in the blender /food processor:
Chopped green veggies and herbs you have: swiss chard (ca. good handful), spring onions (both green and white parts), 2 cloves of garlic or more, if you are brave of heart, fresh or dry herbs like parsley, coriander, mint, etc,
2 – 3 healthy splashes of olive oil
lemon juice, salt, pepper
a handful of toasted hazelnuts or almonds or peanuts
some seeds if you like it, like pumpkin, sunflower, sesame, etc.

So just blend and try and see what you think of it and throw in some more stuff if you feel like it, taste or thickness – wise.

Spread over the above mentioned skillet cornbread and if you get any leftovers, for which I won't guarantee, keep it in the fridge up to 3 days.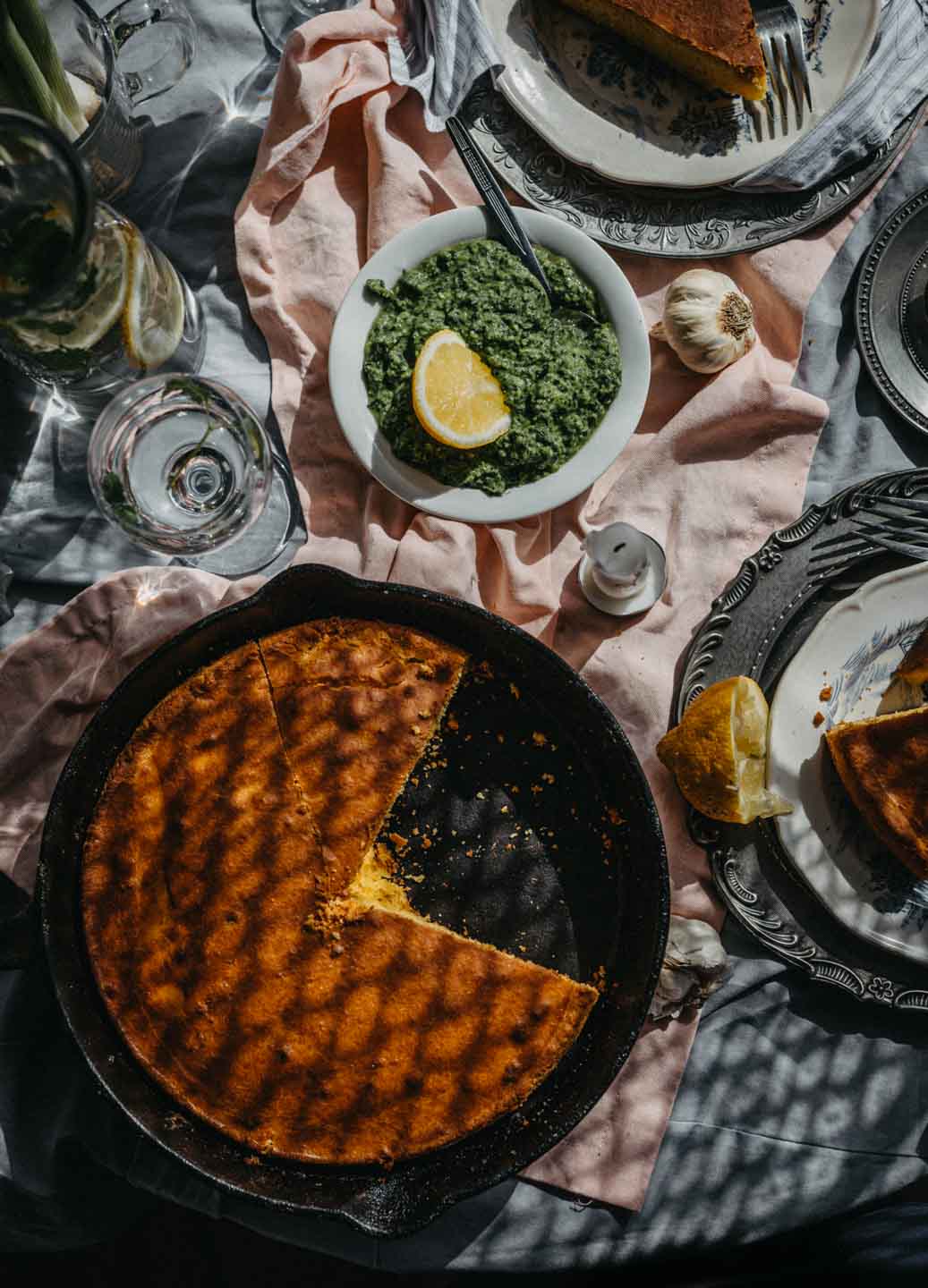 ---
You might also like
---
---