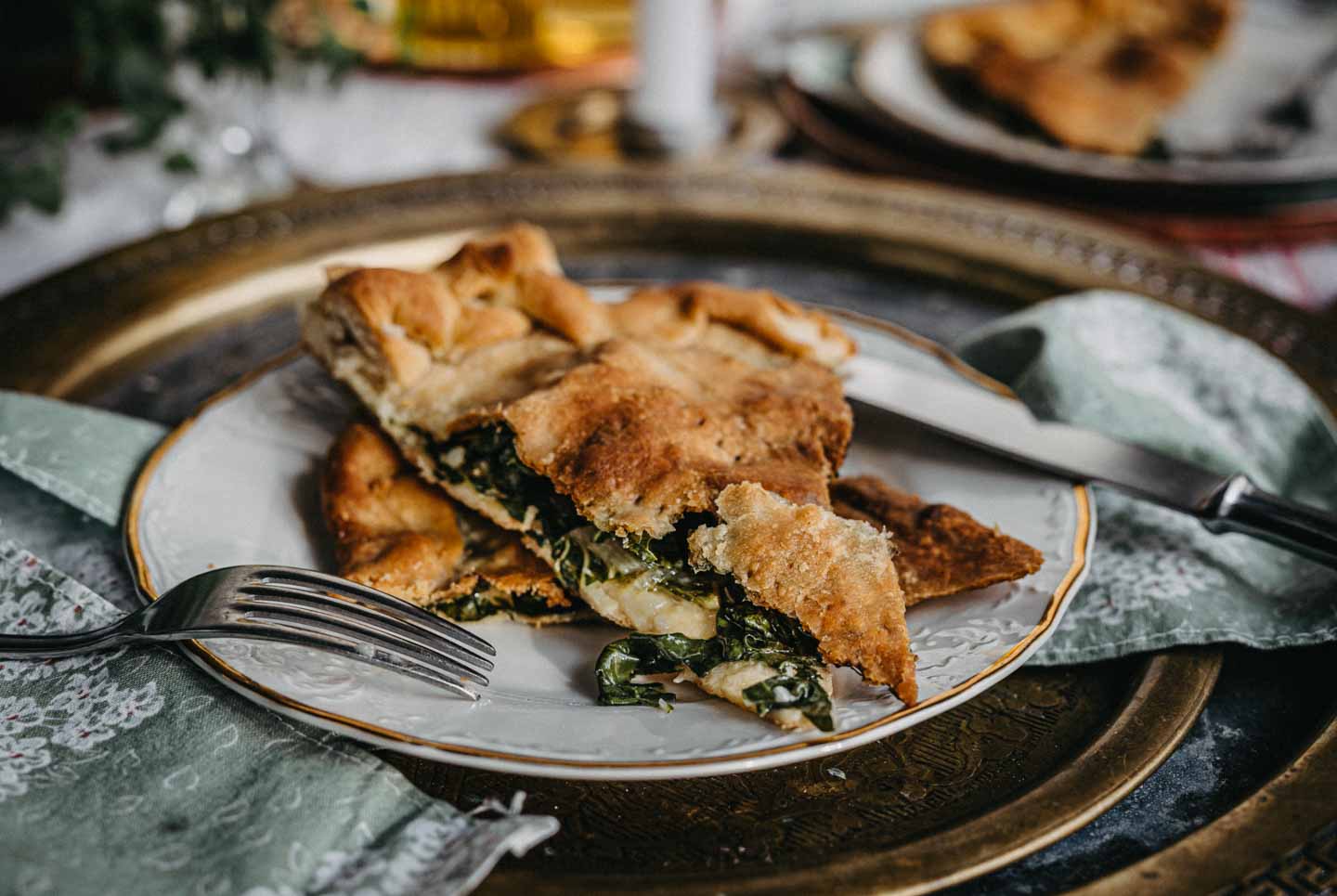 Soparnik. Traditional Croatian (Dalmatian) Swiss Chard Pie.
Simplicity forged in poverty, but worth a king's ransom.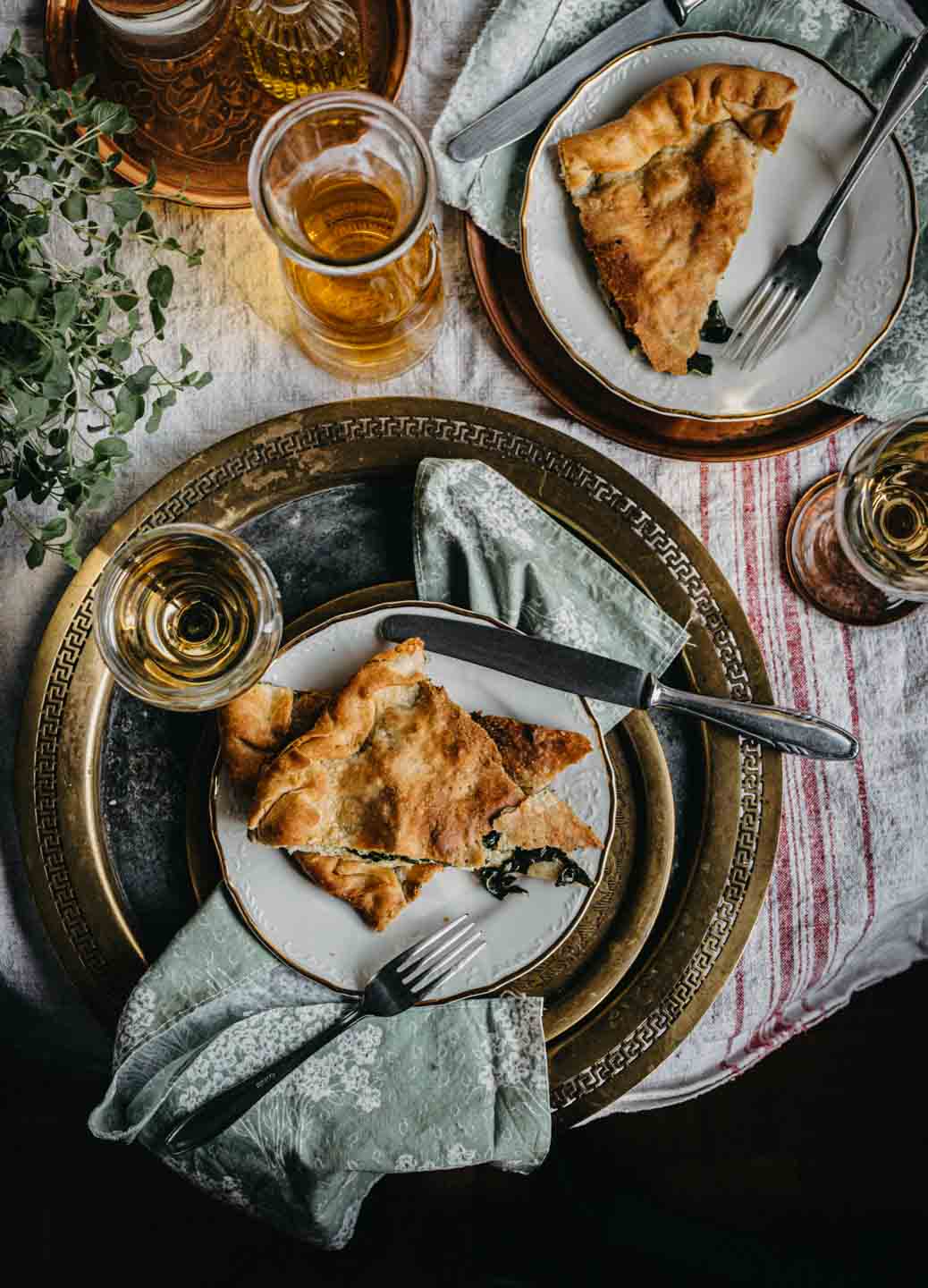 Soparnik, Croatian (Dalmatian) traditional Chard pie. No more or less but an intangible cultural heritage of Croatia. Older than life, poor man's ingredients, meal worth king's ransom.

Some flour, water, salt, handful or two of veggies and herbs, the fire of both of the hearth AND the heart and there you have it. Delicious, crispy dough, soft, aromatic filling: chard, onions and garlic, salt and olive oil.

I already wrote about it on my old blog Nuts and Walnuts where you can read about Soparnik's history. There is also a Croatian version at Mirisna teka, my even oldest, vegetarian blog.

So good. This dish is so good. So simple to make, so cheap to gather the ingredients. So delicious to make for whatever occasion you may want or need.
As simple as all the best things in life are.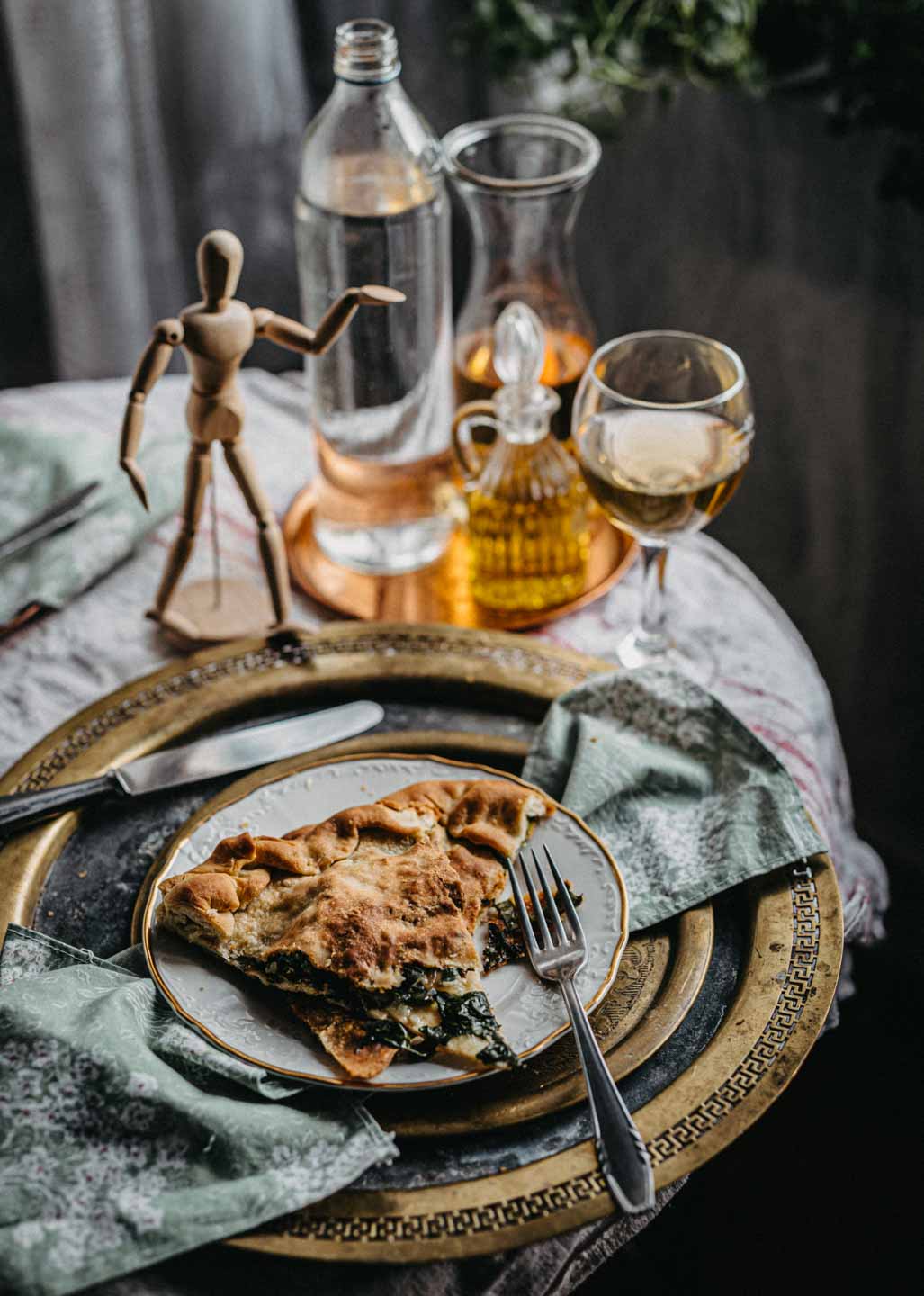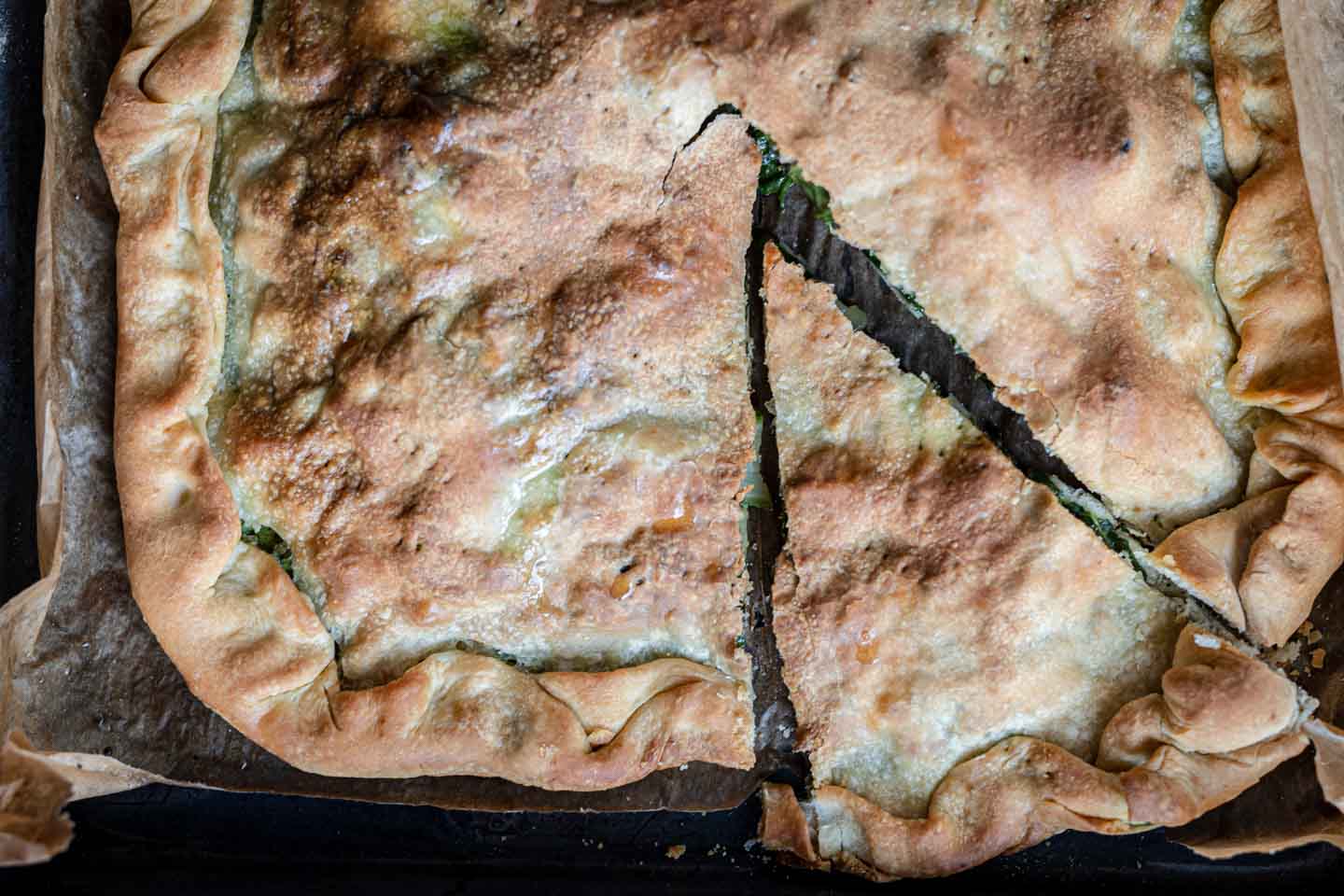 SOPARNIK
Traditional Croatian (Dalmatian) Chard Pie
makes two 40cm / 15″ pies

Dough:
500 g flour
3/4 teaspoon salt
250 ml water
2 – 3 tablespoons olive oil

Filling:
1 nice bunch of chard (ca. 300 g), chopped
a good handful (how much you can hold with two palms) of sliced onions (or better yet, spring onions)
fresh parsley leaves, chopped, ideally also a good handfull
2 cloves garlic, minced
1 teaspoon salt
4 tablespoon olive oil

Preheat your oven to 200°C / 400F.
Make a nice, pliable and non sticky dough, set aside til you make the filling.
For the filling, toss all the ingredients in the bowl well.
On a slightly floured piece of baking paper, divide the dough in 4, leave one and put other 3 back to the bowl.
Roll that one piece into a 40 cm diameter circle (15 inches). Transfer the paper with the dough carefully on the baking sheet.
Spread the half of the filling on the circle, leaving ca. 2 fingers wide of a rim. On the second baking paper, sprinkled with flour, roll out the second piece of the dough, put it on the top of the first and close the rims by folding it upwards and pressing down to secure it, like on the photo.
Prick Soparnik with the fork so the steam can come out during baking. Brush with olive oil.
Bake Soparnik for 20 mins or until it's all nice golden brown. Take it out, brush with olive oil and water mixture, just a few strokes, you don't want to make it soggy.
Repeat with other 2 dough pieces and the rest of the filling.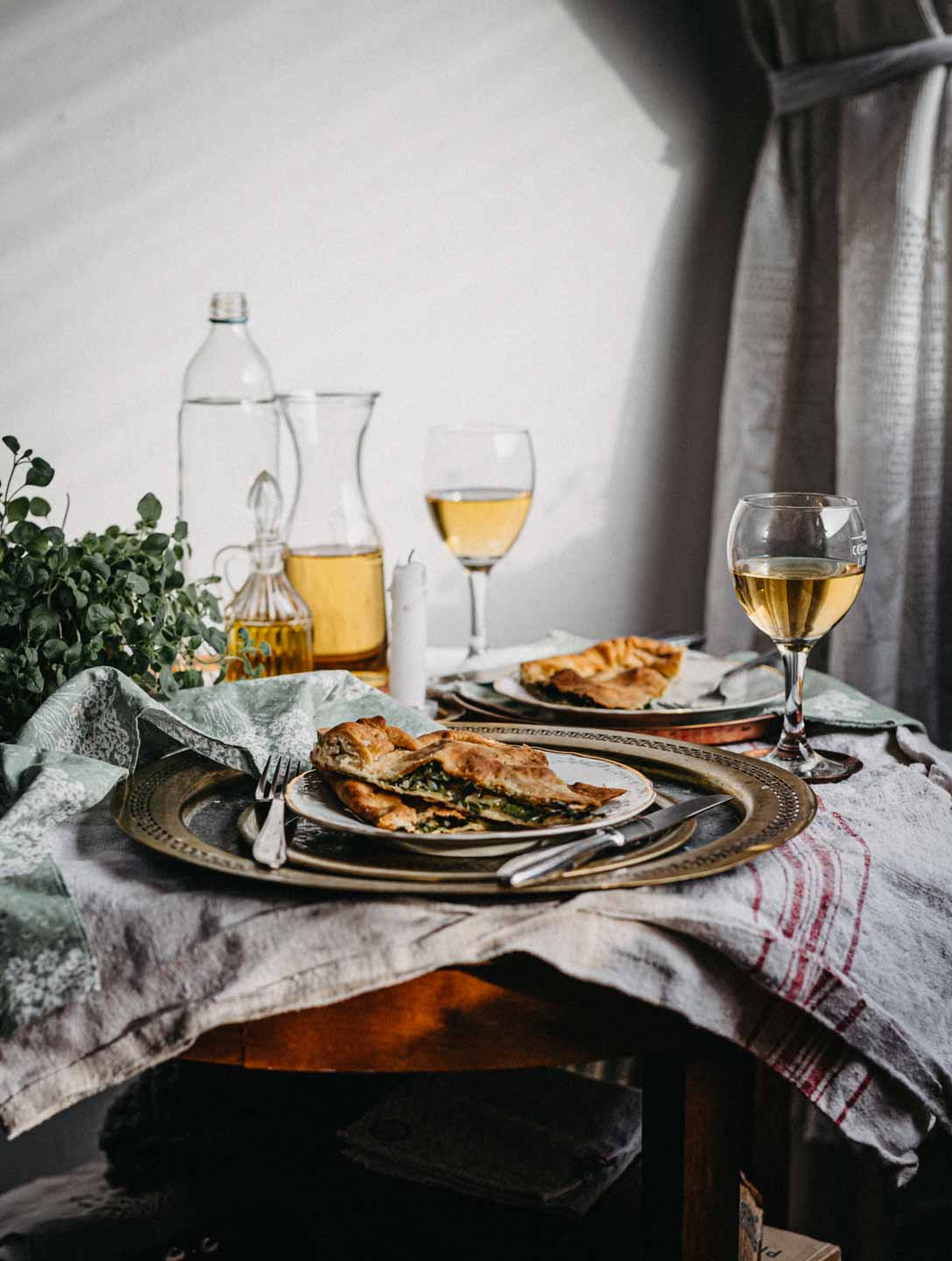 ---
You might also like
---
---