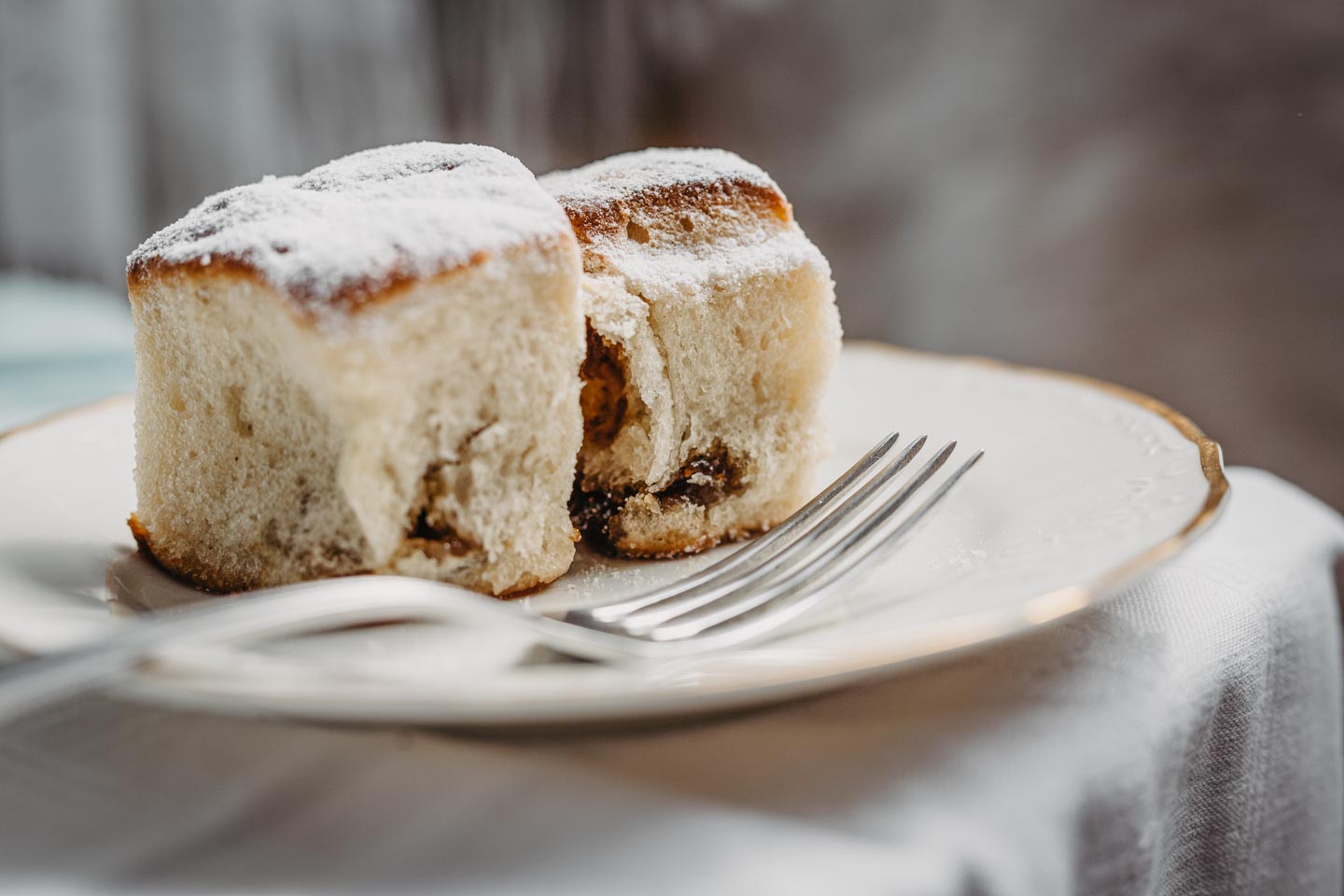 Jam buns! The simple sweet baking from Grandma's arsenal of cheap, hearty and ever so delicious desserts. Soft, silky, jammy and warm… let's get baking!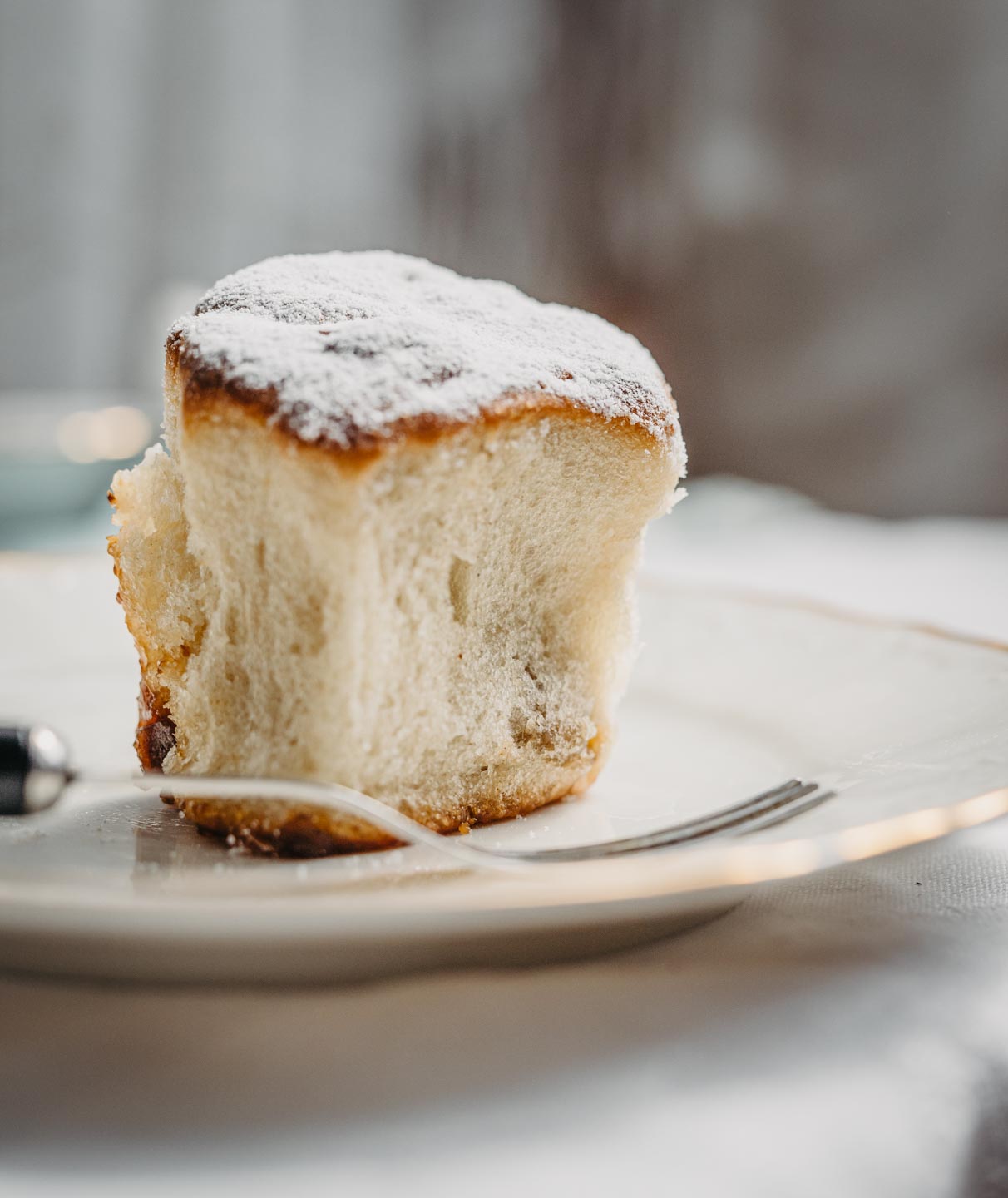 And then, Buhtle, as we call those beauties here. And I think all over the Europe you'll hear more or less similar names by one and the same, soft, sweet and delicious dessert. Jam buns come filled with jam, berries, ground nuts, poppy or cheese.

The key to making the softest and the most feathery jam buns is in the soft dough itself. Which may come as a challenge at the first sight, but do not fret. Just oil your hands a bit and resist adding more flour.

Take your time, make your hands sticky, do the things you fret otherwise. What is the worst that can happen? If you are affraid of the soft dough, now it the time to get rid of it.

And when you take that first, silky, warm and jammy bite and let it all melt in your mouth, you'll recognize all the rewards I told you that sticky hands would.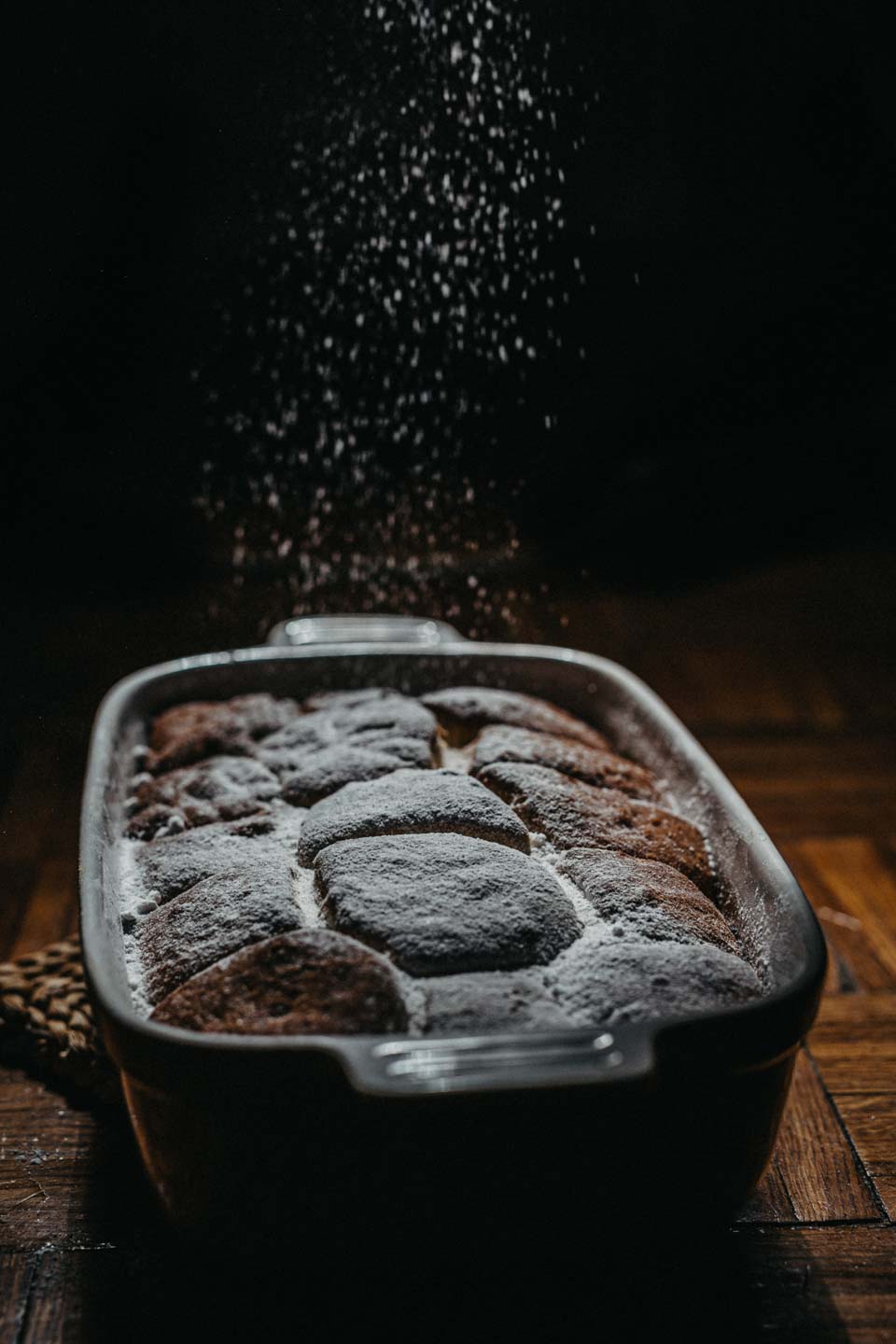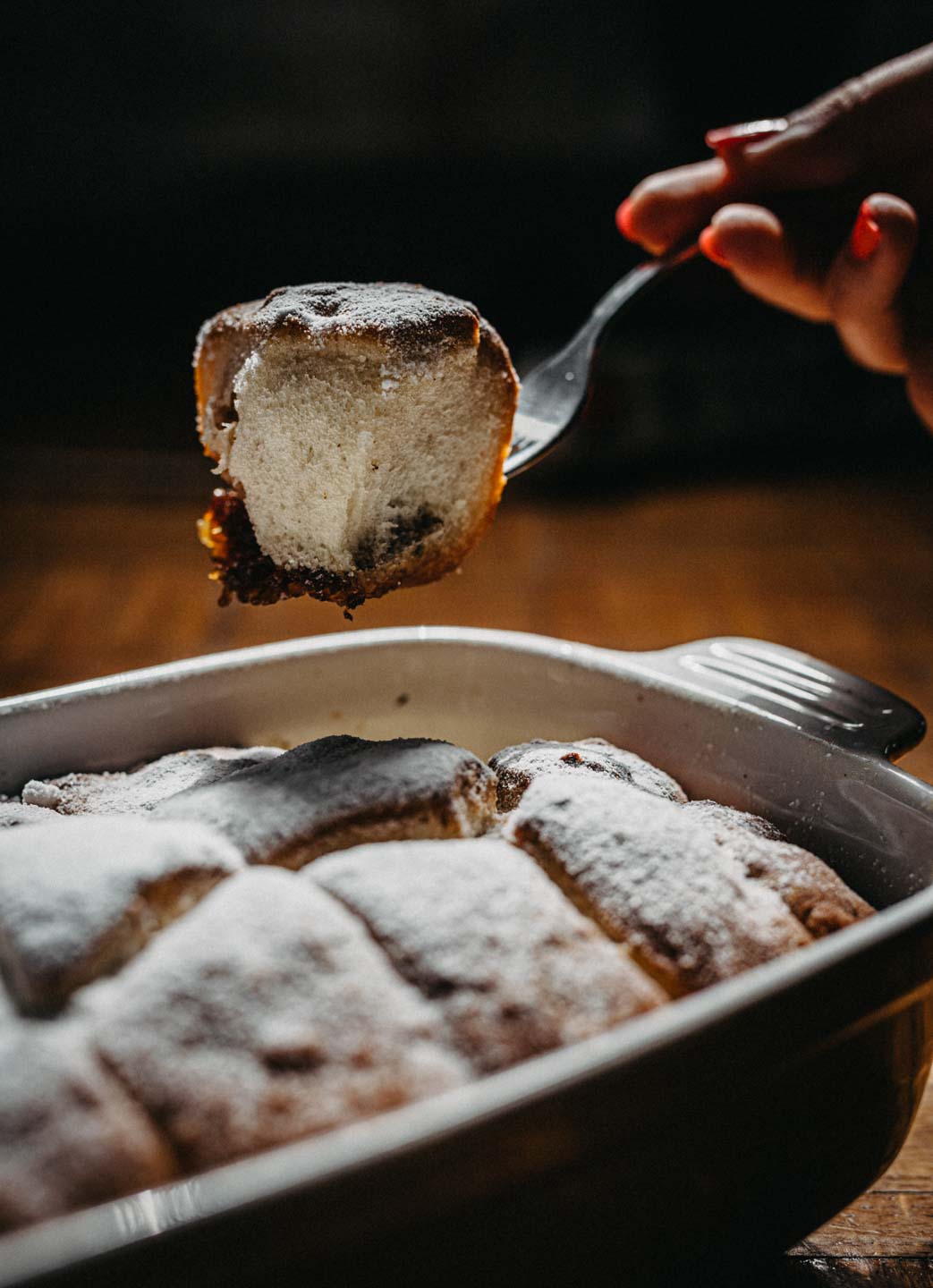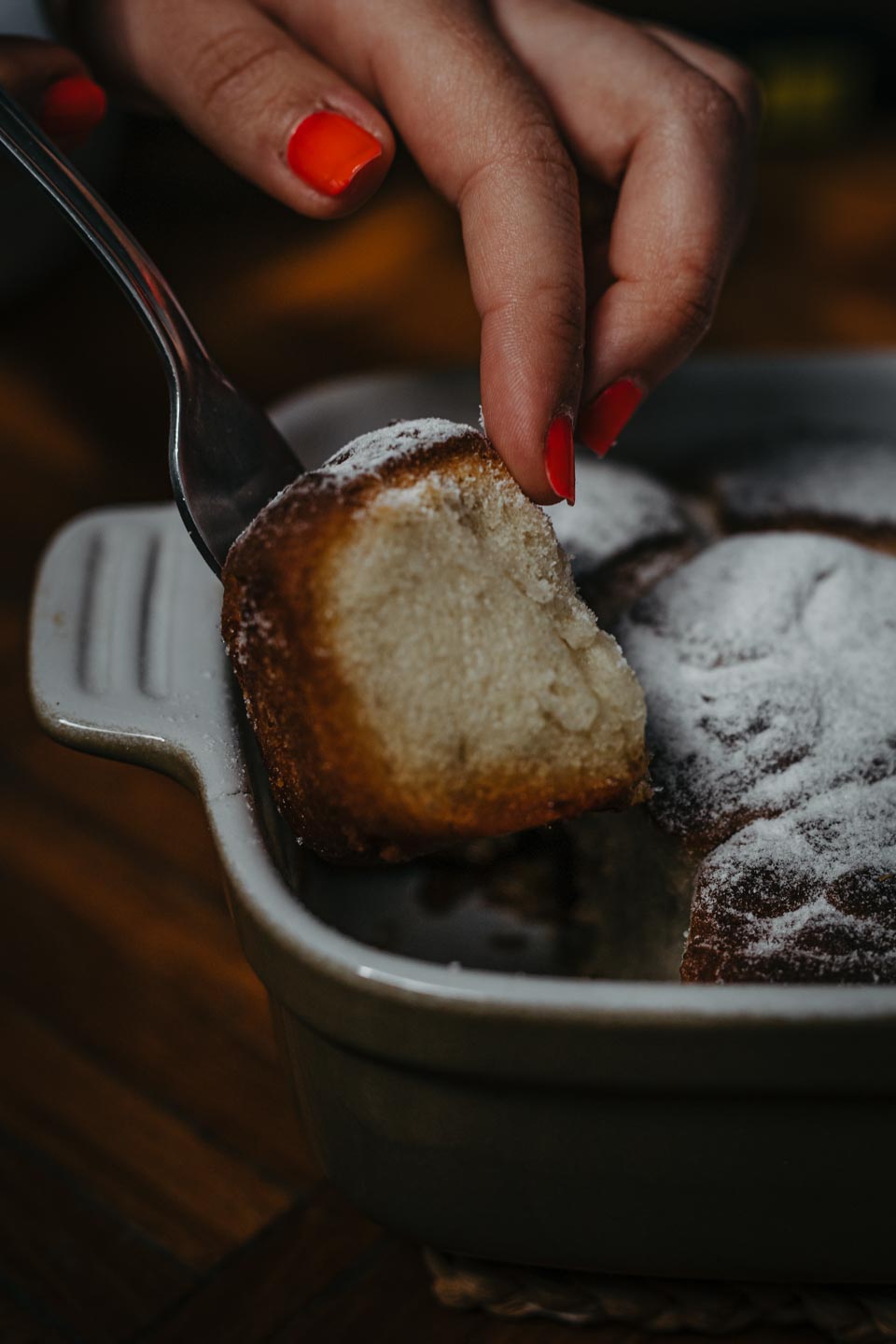 JAM ROLLS (BUHTLE) vegan
makes 16 jam buns

2 cups / ca. 250 g flour
1 teaspoon instant yeast
1/2 teaspoon salt
3 tablespoon sugar
1 cup /ca. 250ml lukewarm water or plant milk
1/4 cup /ca. 60 ml oil
jam for filling (ca. 3/4 cup)
powder sugar for sprinkling

Put everything in the bowl and make a nice dough. It will be easier with the mixer but any old wooden spoon will do. Just mix it till it's all nice and smooth. It will be soft and sticky but that's fine. Don't add more flour or buns won't be as soft as they should, rather dense and hard. Leave covered for a nice hour or until the dough has doubled its size.

Punch the dough down, it should be less sticky once it's risen. Nevertheless, you'll need to sprinkle the surface with flour and watch so it doesn't stick. But don't overdo, just use only so much that you can handle the dough.

Take a smaller baking pan (like a 26cm cake tin or rectangular pan) and give it a nice splash or two of oil and spread it around the pan.

Gently roll out the rectangle from dough, as thick as your finger. Even more gently, with the sharp knife, cut out 16 squares. Gently (ok, everything is gently here :)) take one square, place ca. 1 teaspoon of jam on it, pull up all four corners up and pinch to close. Be careful not to stretch the dough much so it doesn't break and let the jam out. But if it does, not the end of the world, jam will caramelize and that's that.

Put the bun in the pan with pinched side down, roll it in oil from each side so it doesn't stick to another bun. Yes, they can and have to be one next to eachother. If you fill the pan before they all fit in, just nudge them and make place, buns will comply 🙂 brush with some milk, gently, of course…

Set aside until your oven heats up to 180°C / 375F.

Bake Buhtle for a good 15 – 20 mins or until they are golden brown.

Cool down, sprinkle with some sugar and love and serve!

---
You might also like
---
---