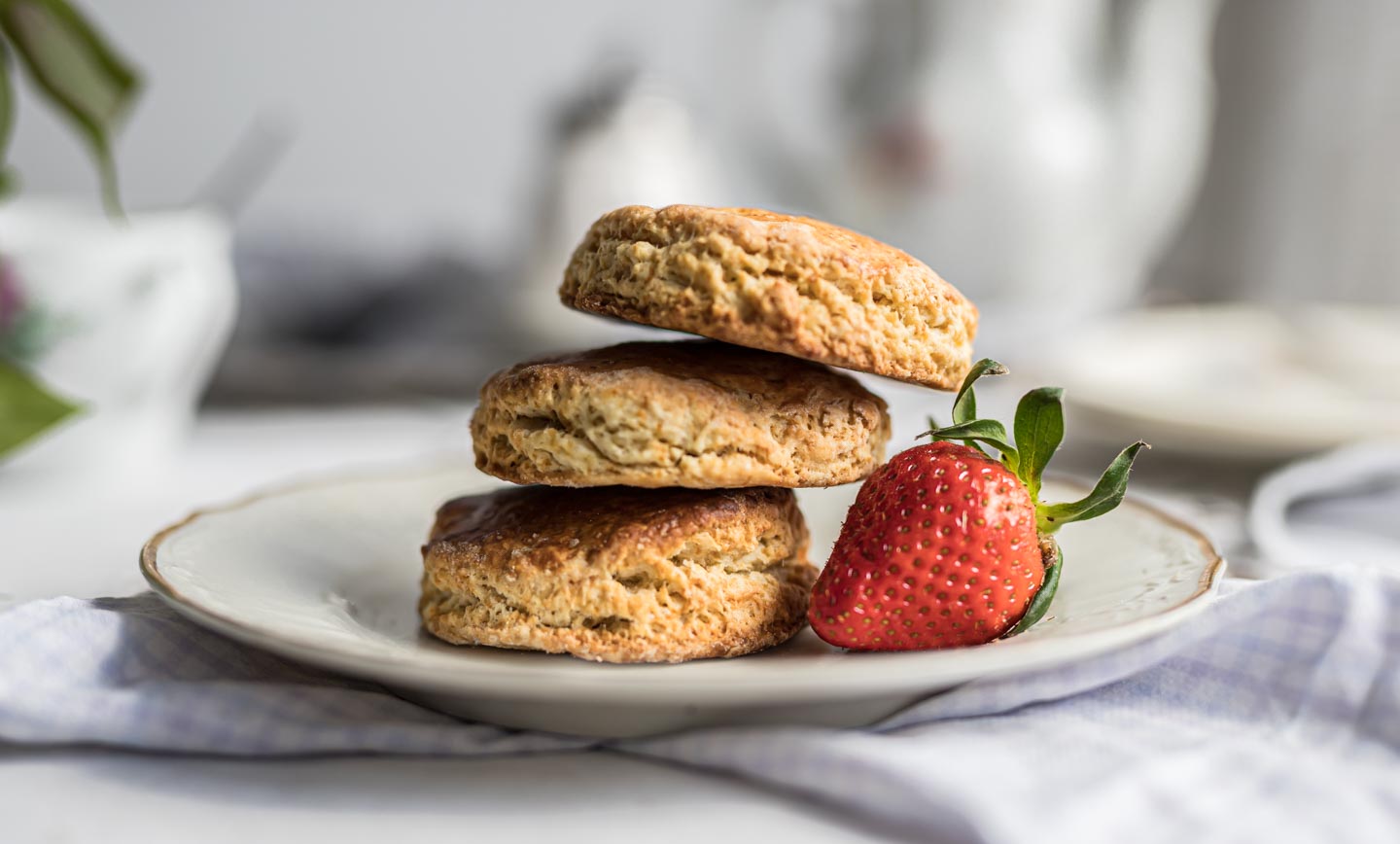 Simple vegan scones – the easiest baked dessert, breakfast, indulge or comfort bite you'll make these days. Let your kids start mastering bakery today!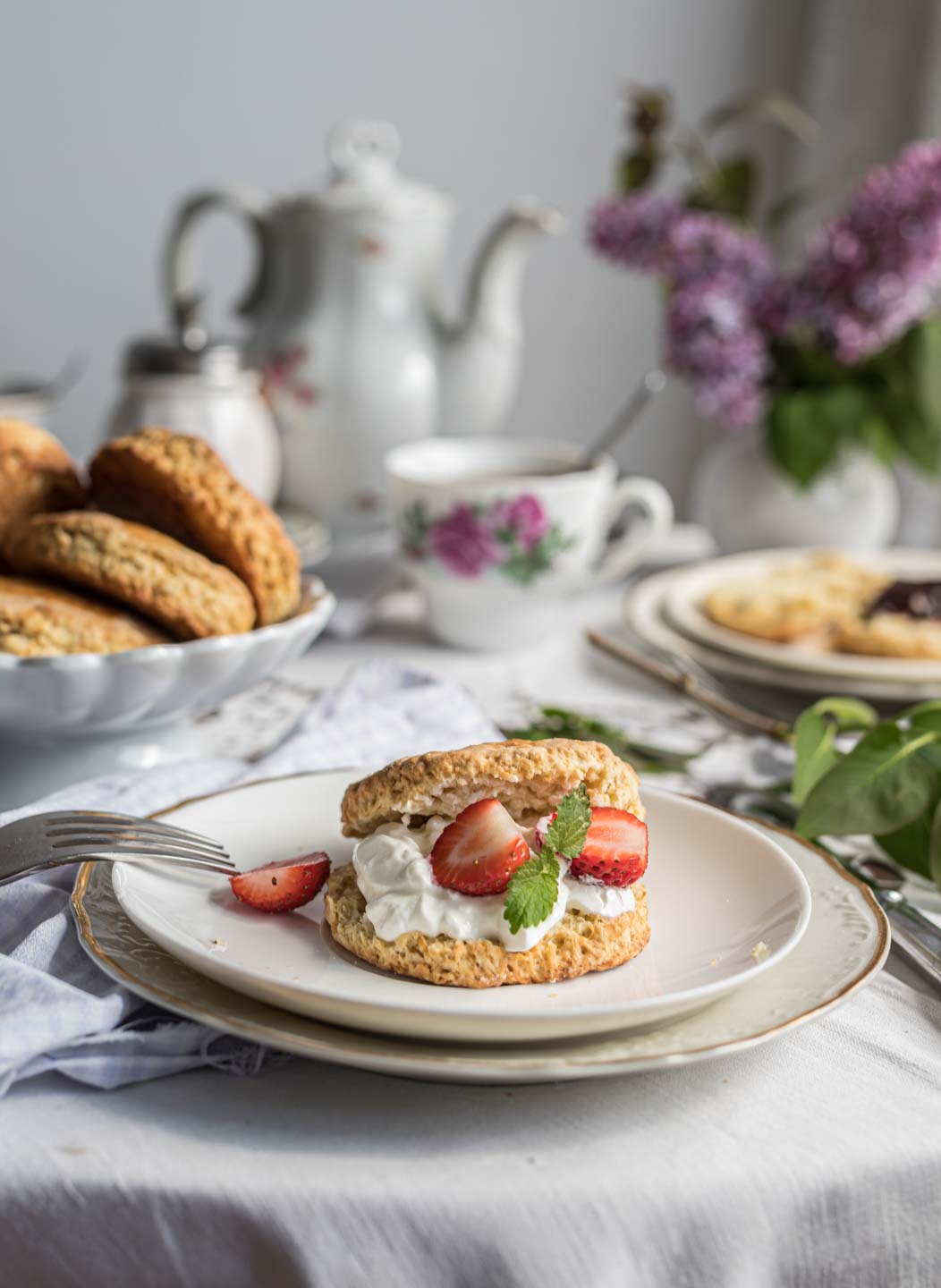 I made these Easy Vegan Scones earlier this day and just had to share it right away! Such an easy, fast, cheap and ever so rewarding recipe that will be put to good use again soon, and I mean, like tomorrow!

By the time I'm writing this, it's about tea time and from 12 scones we baked, there are only 3 left for kids to munch. So good!

The thing with vegan baking, especially when you just enter its world without eggs, yoghurt, buttermilch and other leaveners you gotten used to in bundt and short cakes, you can feel a bit lost.

These scones are the perfect, easy, entry level vegan baking that you can pull of with no fear or long shopping list. And of course, make your loved ones so happy!

Served with jam, cream, fresh fruit, yoghurt or all toghether, you'll get many, many compliments and yum yums, I promisse!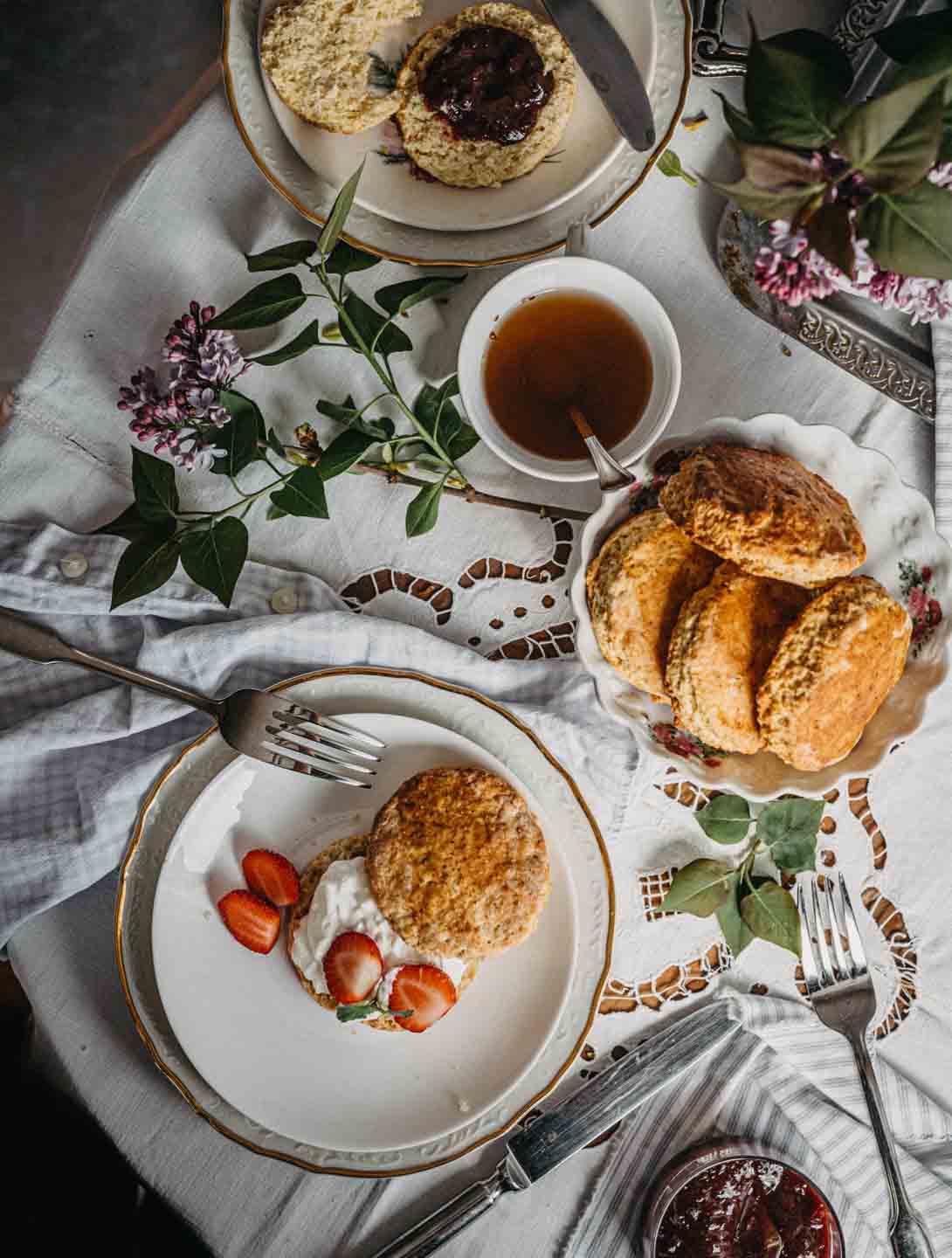 EASY VEGAN SCONES
slightly adapted from Loving it vegan

400 g flour / 3 cups
1 teaspoon baking powder
125g / ca. 1/2 cup margarine / vegan butter, cold, cubed
4 tablespoons sugar
vanilla extract (1 teaspoon) or 1 sachet vanilla sugar
3/4 cup / 180ml plant milk (I used almond)

Start your oven to heat up to 200°C/ 400F and line your baking sheet with baking paper. In a bowl, add everything except milk. Quickly crumble the butter into the flour and leave pea sized bits. Add milk and also quickly knead everything only to incorporate everything together in a ball so you can roll the dough. If needed add a sprinkle of milk or flour, but not too much. In any case, don't fiddle around it too much or butter will melt and scones won't be nice, puffed and crumbly but rather dull, dense and won't rise much.

On a slightly floured surface roll the dough out, to be ca. 2 fingers thick. Cut out 9 or 12 scones and bake them immediately for ca. 15 mins or till they are nice and golden on top and brown on the bottom.

Cool and serve with jam, cream, ice cream, fresh fruit, but with love surely!
---
You might also like
---
---